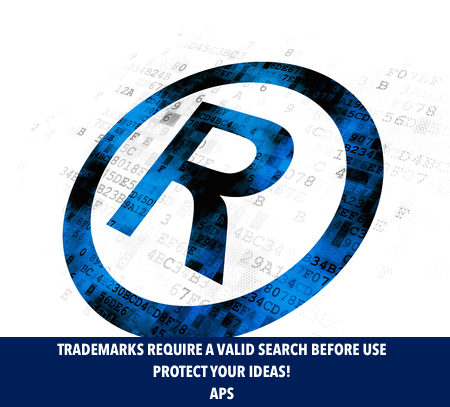 6884
Trademark Law and Naming Your Business 
A trademark is a brand name. A trademark or service mark includes any word, name, symbol, device, or any combination, used or intended to be used to identify and distinguish the goods/services of one seller or provider from those of others, and to indicate the source of the goods/services.
How Do I Select a Strong Mark?
It is vitally important that you select or create a trademark that is both federally registrable and legally protectable. A strong trademark identifies the source of your goods and services, as well as distinguishes them from the goods and services of others.
Should I Register My Trademark?
Although federal registration of a mark is not mandatory, it has several advantages, including notice to the public of the registrant's claim of ownership of the mark, legal presumption of ownership nationwide, and exclusive right to use the mark on or in connection with the goods/services listed in the registration.
Should I Hire a Trademark Attorney or Get Other Help?
Most applicants use private trademark attorneys for legal advice regarding use of their trademark, filing an application, and the likelihood of success in the registration process, since not all applications proceed to registration. A private trademark attorney (not associated with the USPTO) may help you
Other Initial Considerations
Before starting the application process, it is important to have clearly in mind (1) the mark you want to register; (2) the goods and/or services in connection with which you wish to register the mark; and (3) whether you will be filing the application based on actual existing use of the mark or a bona fide intention to use the mark in the future
Source: USPTO.GOV