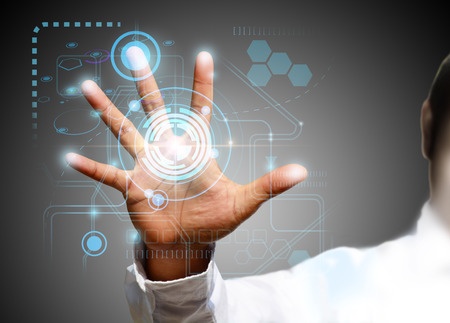 Utility Patent Application Guide
Utility Patent Application
SOURCE: USPTO.GOV
Filing Options
A nonprovisional utility patent application can be filed with the USPTO through the Office's electronic filing system called EFS-Web, delivery by U.S. mail, or hand delivery to the Office in Alexandria, Virginia. By far, most patent applications filed at the USPTO are utility applications. Effective November 15, 2011, any regular nonprovisional utility application filed by mail or hand-delivery will require payment of an additional $400 fee called the "non-electronic filing fee," which is reduced by 50 percent to $200 for applicants that qualify for small entity status under 37 CFR § 1.27(a) or micro entity status under 37 CFR 1.29(a) or (d). The only way to avoid paying the additional $400 non-electronic filing fee is by filing the nonprovisional utility application via EFS-Web. (The non-electronic filing fee does not apply to reissue, design, plant, or provisional applications.) EFS-Web is a Web-based patent application and document submission system in which anyone with a Web-enabled computer can file patent applications without downloading special software or changing document preparation tools and processes. More information is available at www.uspto.gov/patents/process/file/efs/index.jsp.. Full technical support for EFS-Web is available through the Patent Electronic Business Center by calling 866-217-9197 from 6 a.m. to 12 midnight Eastern Time, Monday through Friday, except federal holidays.
Application Requirements
When filing a nonprovisional utility patent application, it must be submitted in the English language or be accompanied by a translation in the English language, a statement that the translation is accurate, and have payment of the fee set forth in 37 CFR § 1.17(i). If an applicant files a nonprovisional utility application in a language other than English without the translation, statement, or fee, the applicant will be given a notice and time period to submit the missing item(s).
A nonprovisional utility patent application must include a specification, including a description and a claim or claims; drawings, when necessary; an oath or declaration; and the prescribed filing, search, and examination fees.
EFS-Web accepts electronic documents formatted in Portable Document Format (PDF). The specification (description and claims) can be created using a word processing program such as Microsoft® Word or Corel® WordPerfect. The document containing the specification can normally be converted into PDF format by the word processing program and can be included as an attachment when filing the application via EFS-Web. Other application documents, such as drawings and a hand-signed declaration, may have to be scanned as a PDF file for filing via EFS-Web.
Each document can be created in a PDF format for filing via EFS-Web must have a top margin of at least 2 cm (3/4 inch), a left-side margin of at least 2.5 cm (1 inch), a right-side margin of at least 2 cm (3/4 inch) and a bottom margin of at least 2 cm (3/4 inch). The application pages must be numbered consecutively (centrally located above or below the text) starting with page one. In addition, the PDF document size should be 8.5 inch by 11 inch (standard size) or 21 centimeter by 29.7 centimeter (DIN size A4). The specification, including the abstract and claims, must have lines that are 1.5 or double-spaced in a single column of text. The text must be a nonscript font (e.g., Arial, Times Roman, or Courier), preferably with a font size of 12. Handwritten text scanned into PDF format is not acceptable.
A complete nonprovisional utility patent application should contain the elements listed below, arranged in the order shown. Description of these elements is provided in the following sections:
Utility Patent Application Transmittal Form or Transmittal Letter
Appropriate Fees
Application Data Sheet (see 37 CFR § 1.76)
Specification (with at least one claim)
Drawings (when necessary)
Executed Oath or Declaration
Nucleotide and Amino Acid Sequence Listing (when necessary)
Large Tables or Computer Listings (when necessary)
Utility Patent Application Transmittal Form or Transmittal Letter
A Utility Patent Application Transmittal Form (Form PTO/AIA/15) or a transmittal letter should be filed with every patent application to identify the items being filed (e.g., specification, claims, drawings, declaration, and information disclosure statement). The form identifies the applicant(s), the type of application, the title of the invention, the contents of the application, and any accompanying enclosures. (Form PTO/SB/21 should be used for all correspondence after initial filing.)
Appropriate Fees
You can electronically submit the required filing, search, and examination fees using a credit card or electronic funds transfer. For example, when filing your patent application online via EFS-Web, it is better to pay these fees online when filing the application via EFS-Web rather than later, because any filing, search, or examination fee paid on a date later than the patent application filing date requires a late surcharge of $140 ($70 for small entity applicants and $35 for micro entity applicants). The late surcharge will also be owed if you file the required oath or declaration on a date later than the application filing date, so it is best to ensure that the required fees and the oath or declaration are included with the specification (including claims) and drawings filed via EFS-Web. You can also file your nonprovisional utility application in paper by mail or by hand-delivery; however, this will cost you an additional non-electronic filing fee of $400 ($200 for small and micro entities) on top of the regular filing, search, and examination fees. If you file in paper anyway, the Fee Transmittal Form (Form PTO/SB/17) may be used to calculate the prescribed filing, examination, and search fees, any excess claim fees or application size fee, and indicate the method of payment (by check, money order, USPTO deposit account, or credit card).
Although it is recommended to pay the filing, search, and examination fees online at the time of filing your application via EFS-Web in order to avoid the late surcharge, if you pay the fees later by check or money order, the check or money order must be made payable to the "Director of the United States Patent and Trademark Office." If an application is filed without the fees, the applicant will be notified and required to submit the fees plus the late surcharge within the time period set in the notice.
If your nonprovisional utility application filed via EFS-Web includes a total number of specification and drawing pages that exceeds 133, an application size fee will be due. (For applications filed in paper, an application size fee is due if the total number of pages exceeds 100 pages.) Further, if the application has more than three independent claims or more than 20 total claims, excess claims fees will be due. Fees are subject to change, and the applicant should consult the current fee schedule before filing the application. Normally, fees change every October.
Source: USPTO.GOV