Welcome to Allgaier Patent Solutions, LLC
Allgaier Patent Solutions is an intellectual property law firm in the metropolitan Chicago area. Our goal is to provide adequate patent, trademark and copyright protection for individual inventors, emerging small businesses and large companies. We provide intellectual property protection for a wide scale of ideas and technologies.
Understanding Intellectual Property
Intellectual property refers to your individual creations and their rights to protection under patent, trademark and copyright law. This includes inventions, literary and artistic works, symbols, names and images used in commerce. United States patent, trademark and copyright law provides for the registration and grant of exclusive rights in order to advance science and useful arts. For assistance with patent, trademark or copyright filings, please call (847) 409-8670.
Allgaier Patent Solutions Helps to Protect Your IP Rights
At Allgaier Patent Solutions, we strive to protect your patent, trademark and copyright ownership with thorough government filings and prosecution. Our practice areas include:
Trademark Searches
Trademark Filings
Copyright Filings
Patentability Searches
Patent Application Drafting
Patent Filings
Patent Opinions
Licensing
Contact Allgaier Patent Solutions
Let Allgaier Patent Solutions help you protect your business ideas and inventions. We provide free initial phone consultations. For additional information, contact Allgaier Patent Solutions today by calling (847) 409-8670 or emailing us at info@apatents.com.
Latest News
18
May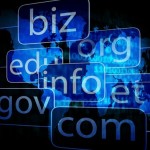 Most business owners will eventually have to decide on the best trademark and logo for their business. This process requires an excessive amount of planning. The business name can be used as the company's domain...
Testimonials
I used this lawyer instead of the New York Patent Lawyer who could not help me secure my patent. Thanks to this Patent Lawyer I had the peace of mind that I was looking for. I will use this patent lawyer for many more projects.
This is the best patent law firm. I live and work in Atlanta and this patent law firm helped me secure patent, trademark and copyright protection. Thank you!
I worked with this Chicago Patent Attorney on a small device. She was the best patent attorney on my list. I am happy to work with her.
I was looking for an experienced Chicago Patent Attorney and I found this patent attorney. She was the best choice. It will take a long time to get a patent but I am looking forward to positive news from the patent office.
Thank you for securing my trademark. I appreciate your professionalism as a trademark attorney and your hard work. I searched for a local New york trademark attorney but you were able to assist me.